Hey guys,
Jake here from Melbourne, Australia.
Bought my King about a year ago with a mere 1600kms on it in showroom condition! Am up to about 6500kms on it now (have only been riding it since May) and have loved every minute of it.
Since then I have made a few minor modifications:
Imola bar-end mirrors
Metisse X-Pad frame sliders
GSG clutch insert
End result: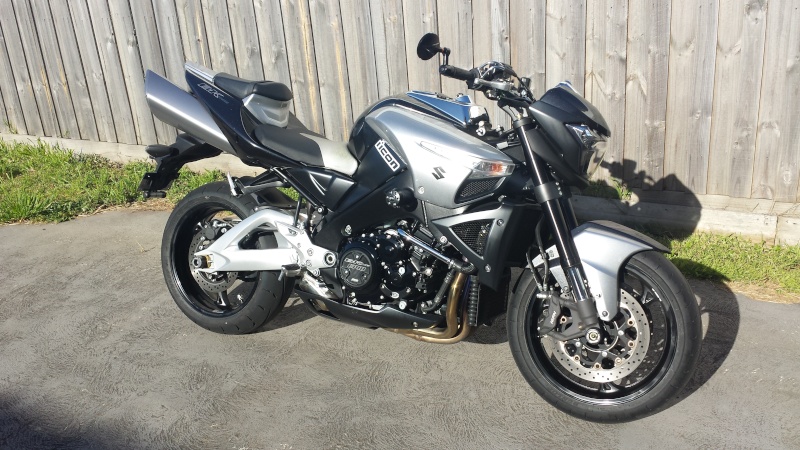 Still to come: Set of satin black exhaust covers from the black BK.
I must say, this is by far the best bike I have ever ridden. Long distances are easy, corners great and is retardedly fast with a quick twist of the wrist. I still fall in love with the BKing more and more each day I ride it!
Safe travels fellow BKingers!
Jake