Greetings. I purchased a 2008 B-King off of Craigslist six months ago. It came with Yosh exhaust and an airbox mod. I had Race Tech put in stiffer 1.1 fork springs and a 850 pound rear spring ( I weigh 210 fully suited). I'm running Michelin Road 5 tires. I just put on stainless brake and clutch lines that I got for Christmas.
I've been a daily rider on the street for the last 44 years. I'm having more fun with my B-King than any other bike I've owned or ridden (including a 2008 Hayabusa).
Future mods include Brembo brakes, CAT eliminator and Woolich flash kit...
jack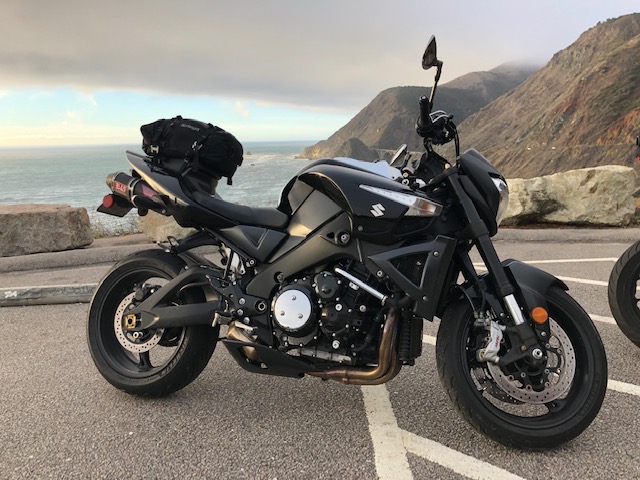 A recent trip from Los Angles to San Francisco on the Pacific Coast Highway.